M.A. in Art & Museum Studies
---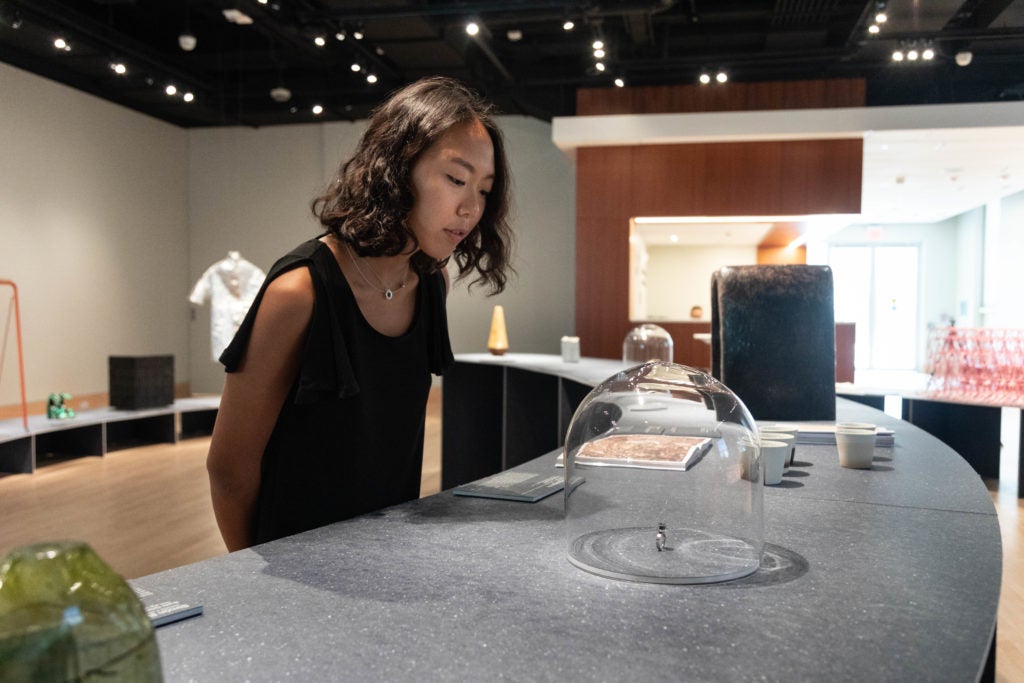 ---
Georgetown University's M.A. degree program in Art and Museum Studies brings the academic study of art museums together with museum practice, and emphasizes the international contexts of museums in the modern world. Through courses, individual research, and internships, students work closely with Georgetown art history faculty, curators, and other museum professionals in Washington DC, and with faculty specialists at Sotheby's Institute of Art in London or New York.
The twelve-month course of study combines courses in museology and art history with internships at some of Washington's premier art institutions. We examine the changing relationships between academic study of art and new configurations of museum display and interpretation. Such topics as the roles of museums in modern cultures, museum education programs and audiences, new technologies, collection management, curatorial work and the ethics of acquisition and display are discussed in classes and individual research projects. Our students take part in critical debates about art exhibition and interpretation.
Placements: See where some of our alumni have found positions.
Travel Funds: The Art and Museum Studies program is able to provide partial funding, by application, to help cover travel and conference fees for a student who presents at an academic or professional conference. For more information, contact gradamus@georgetown.edu.
Merit Scholarships: The Art and Museum Studies program is delighted to offer two to three partial tuition scholarships each academic year. Students who wish to be considered for this academic, merit-based award should indicate their interest by ticking the box on the first page of their application form.
Info: For detailed information, contact gradamus@georgetown.edu. – please address all inquiries to this email as it is checked daily
Alumni Newsletter: Find out about past program events and alumni news here:
Stay in Touch
If you'd like to sign up to receive additional information, please do so by entering your information into the following form.