Celebrating the Inaugural Year of Our New Maria & Alberto de la Cruz Art Gallery: A Year in Review
The Maria and Alberto de la Cruz Art Gallery opened in August 2018 and had a fantastic inaugural year! GU's new exhibition space welcomed members of Georgetown University family including students, faculty and alumni and our surrounding community to LOOK. LISTEN. and EXPERIENCE.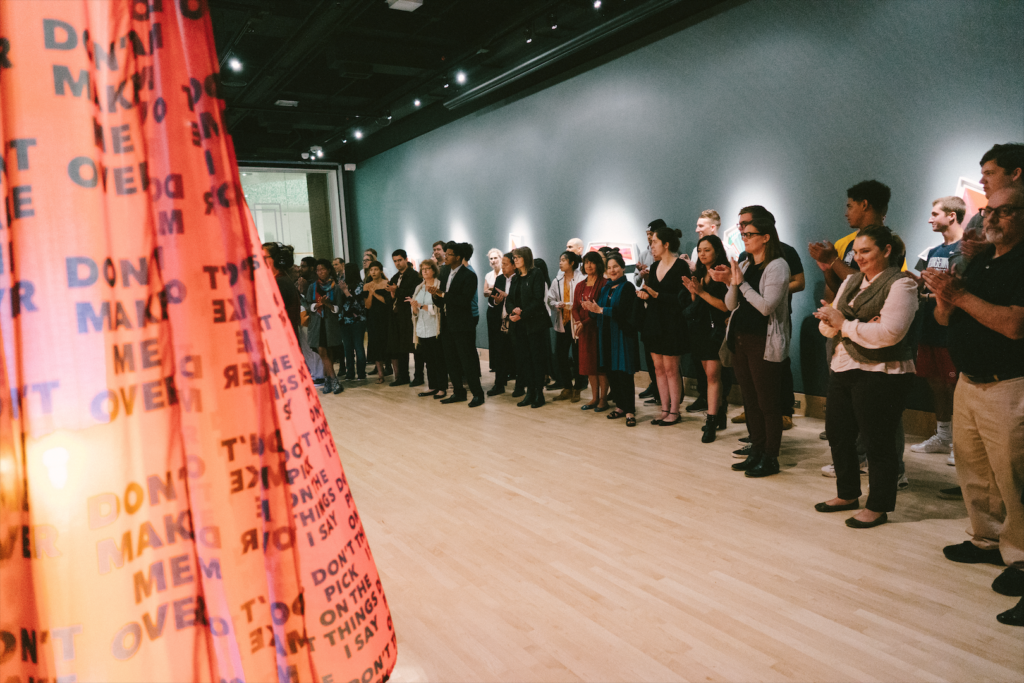 The Gallery hosted two exhibitions of acclaimed contemporary artists during the 2018-2019 school year: Jeffrey Gibson: Don't Make Me Over and Glenn Ligon: To Be A Negro In This Country Is Really Never To Be Looked At. The Washington City Paper called the Ligon exhibition "required reading" and "a signal that Georgetown University's new Maria & Alberto de la Cruz Art Gallery, which only opened last fall, is already punching above its weight."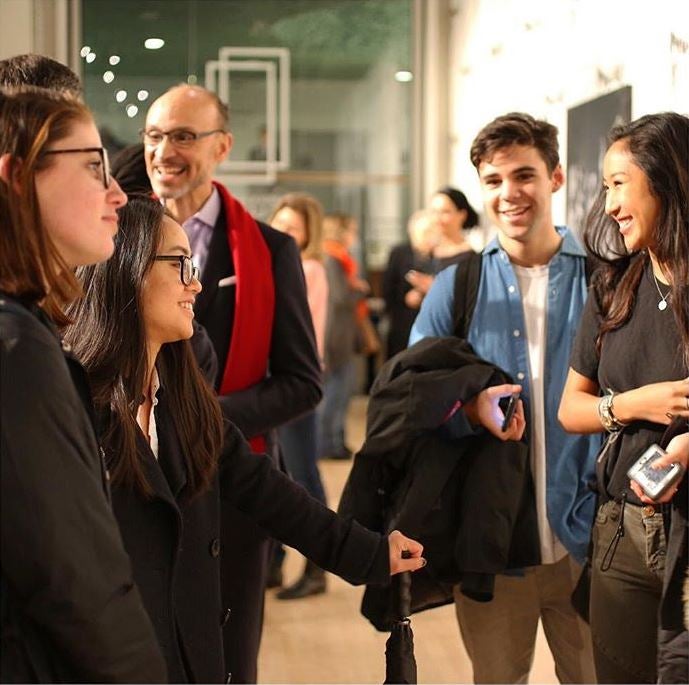 Inspired by the artworks on view, the de la Cruz Gallery also hosted a variety of cross-disciplinary public programs including performance art, dialogues between artists and scholars, concerts, and film screenings. These included artist Sherrill Roland's deeply moving interactive performance piece, the Jumpsuit Project, inspired by his wrongful incarceration. And for the first time, GU's senior art majors were able to display their final portfolios in a large, professional gallery space. The Georgetown University Art Galleries thanks all of the people – from visitors to staff – who contributed to the success of this first year.

The Galleries look forward to reopening our doors for another exciting school year in fall 2019. The exhibition Design Transfigured/Waste Reimagined will open with a public reception on October 2, 2019 and will showcase pioneering designers from across the globe who are responding to the environmental crisis by radically transforming waste into beautiful and products.