Prof. B.G. Muhn Gives Lecture on Contemporary North Korean Art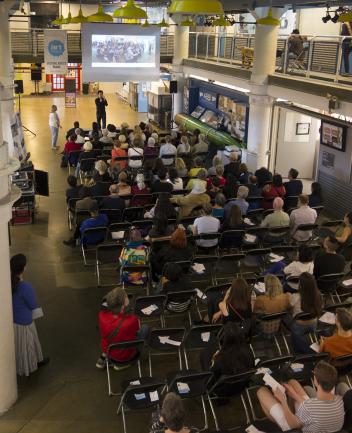 Posted in News
The Art League's Visiting Artist Series: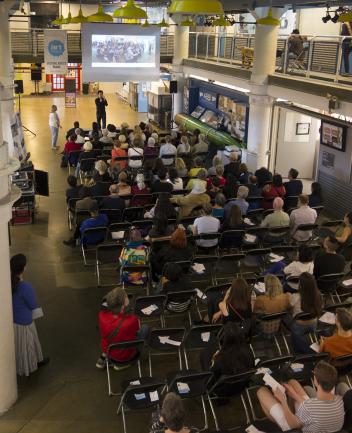 Date: Sat, September 9, 2017
2:00 PM – 3:00 PM EDT
Location: The Torpedo Facory in Alexandria VA
Art is huge in North Korea.
The Mansudae Art Studio in Pyongyang is the largest government-supported art community in the world. Artists and artworks are highly regarded throughout the country. Most people cannot fathom the huge scale of art in the DPRK, it remains an unexplored territory although there has been some limited, but growing, interest and questions:
Is there "art for art's sake" in North Korea?
Is all of the art produced there entirely propaganda and nothing else?
How accurate is general perception of North Korean art in the West?
To provide a better understanding of North Korean art, Professor Muhn will share his experiences from frequent research trips, including his interviews with numerous artists, art historians, as well as faculty members and students of the prestigious Pyongyang Art College. He provide rare insight into how art functions in North Korea and the level of respect that artists receive in the DPRK.
BG Muhn, is an acclaimed painter, art professor, and the director of undergraduate studies in art at Georgetown University. He has taken a keen interest in and studied the relatively unknown field of North Korean art. He has made numerous research trips to the Democratic People's Republic of Korea (DPRK) or North Korea, and visited museums, exhibitions and artists' studios. He has given talks on North Korean art at Harvard, American, Georgetown, Johns Hopkins and Columbia universities.