BG Muhn Lecture in Tokyo, Friday June 3rd — "Pyongyang Art, Chosonhwa: Is it for Revolution or for Art?"
Posted in Announcements News News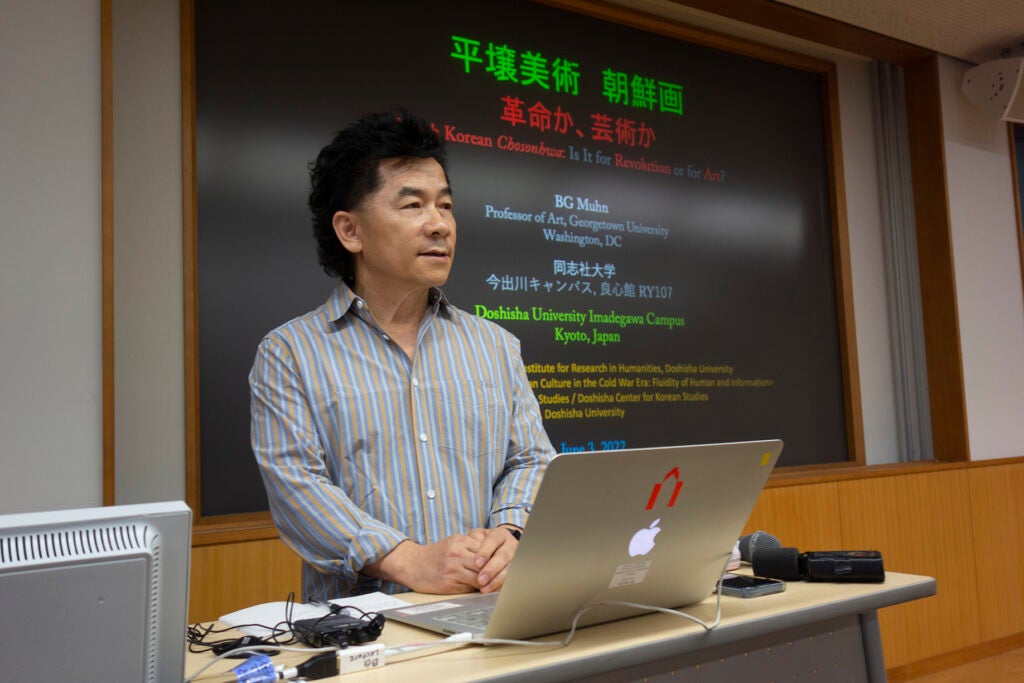 On June 3rd, 2022, Professor Muhn presented on the Japanese publication of his book North Korean Art: The Enigmatic World of Chosonhwa (2021), the culmination of an eight-year study of the artwork and underlying culture of art in Pyongyang. The lecture took place at Doshisha University's Imadegawa Campus, in Kyoto, Japan.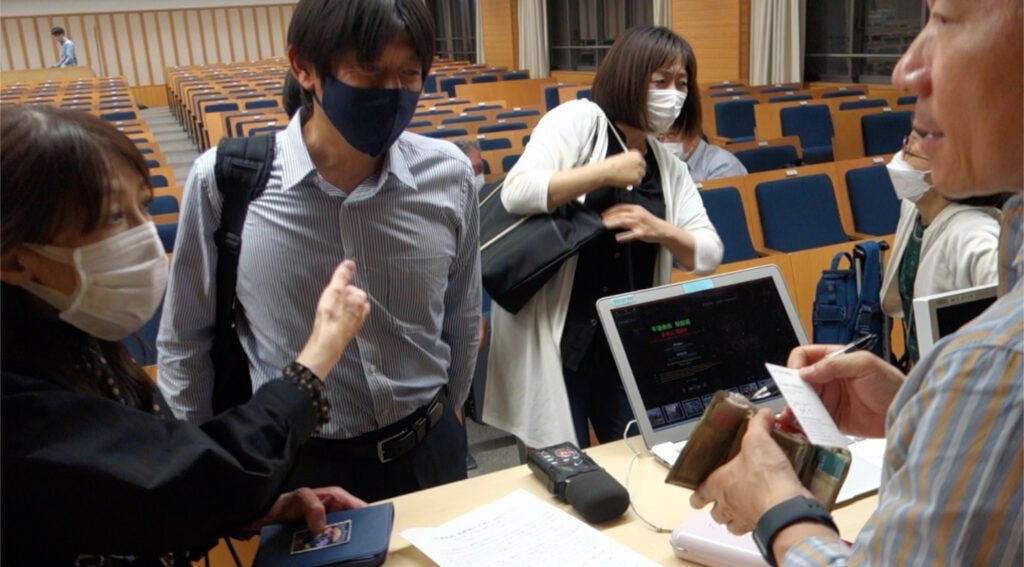 In his lecture, Muhn explained the characteristic differences between general Oriental paintings in other regions of Asia and Chosonhwa of North Korea. Chosonhwa is the North Korean name for ink wash painting on rice paper which is commonly referred to as Oriental painting. He explained how he got involved in the research on Chosonhwa and demonstrated what artistic uniqueness is expressed through Chosonhwa among others. Professor Muhn has published books on Chosonhwa, a North Korean traditional art form, in Korean (2018), English (2019) and Japanese (2021).
Professor Muhn says the talk was "very special for many Korean-Japanese living in Japan who have been discriminated against by the Japanese government for many decades. Chosonhwa (North Korean Oriental painting style) lecture invoked these people not only nostalgic resonance but also the cultural pride of the Korean peninsula that they haven't really thought about. The attendees included many Japanese scholars as well who are studying the Korean peninsula in various topics."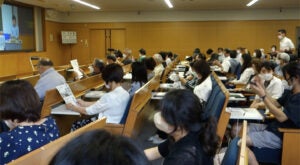 Professor Muhn also traveled to Korea to present in Suwon city and at Kyung Hee Cyber University in Seoul. He reported that both of these talks were well received.
Congratulations, Professor Muhn!