Performance by Joel Phillip Friedman
Posted in News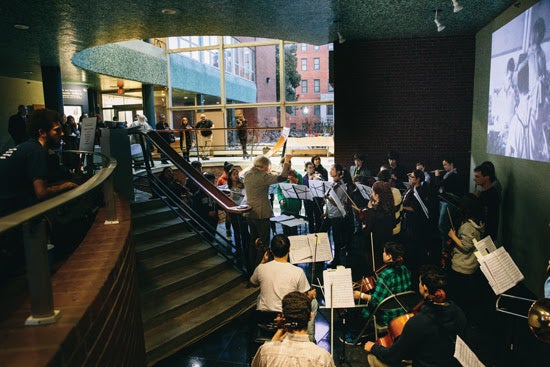 Join us in the Walsh Lobby on Thursday, October 23rd at 5:00pm for a special musical performance by the Georgetown University Orchestra.
Under the direction of Angel Gil-Ordóñez, the orchestra will perform the world premiere of a commissioned work by composer and Visiting Associate Professor Joel Phillip Friedman. The piece will be performed twice: once at 5:00pm, and again at 5:30pm.
There will be a brief discussion about the score with Prof. Friedman after the performance.
Directly after the discussion, please join us for the gallery opening of "Photographs by Benoy Behl." Visit https://art.georgetown.edu/exhibitions/ for more information.