Senior Art Majors' Exhibition 2014 Opens
Posted in News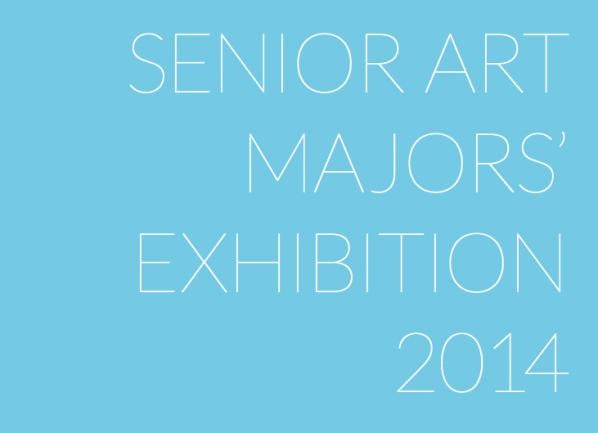 Congratulations to our graduating Senior Art Majors! An exhibition of their work will be held from April 23 through May 16 in the Spagnuolo Art Gallery and the department office in Suite 102. Please visit us in Walsh and see the work of:
Brooks Birdsall (Video Art)
Sophie Brenninkmeijer (Oil Painting)
Jasmine Byrd (Watercolor)
Celeste Chen (Oil Painting)
Rosemary Christian (Oil Painting)
Madeline Leach (Digital Photography)
Jennifer Leahey (Oil Painting)
Mai Mack (Acrylic Painting)
Avalyn Mathis (Acrylic Painting)
Robert Peavey (Pen and Ink Drawing)
Leona Pfeiffer (Acrylic Painting)
Amanda Soderlund (Digital Photography)
All are welcome to a reception in their honor on Friday, April 25 from 6:00-7:00pm.