The Making of Riffs and Relations: Exhibiting "African American Art" in the Twenty-First Century
Posted in Announcements News News
Wednesday, November 20th
Walsh room 495, 5:00 pm to 6:15 pm.
We hope to see you there!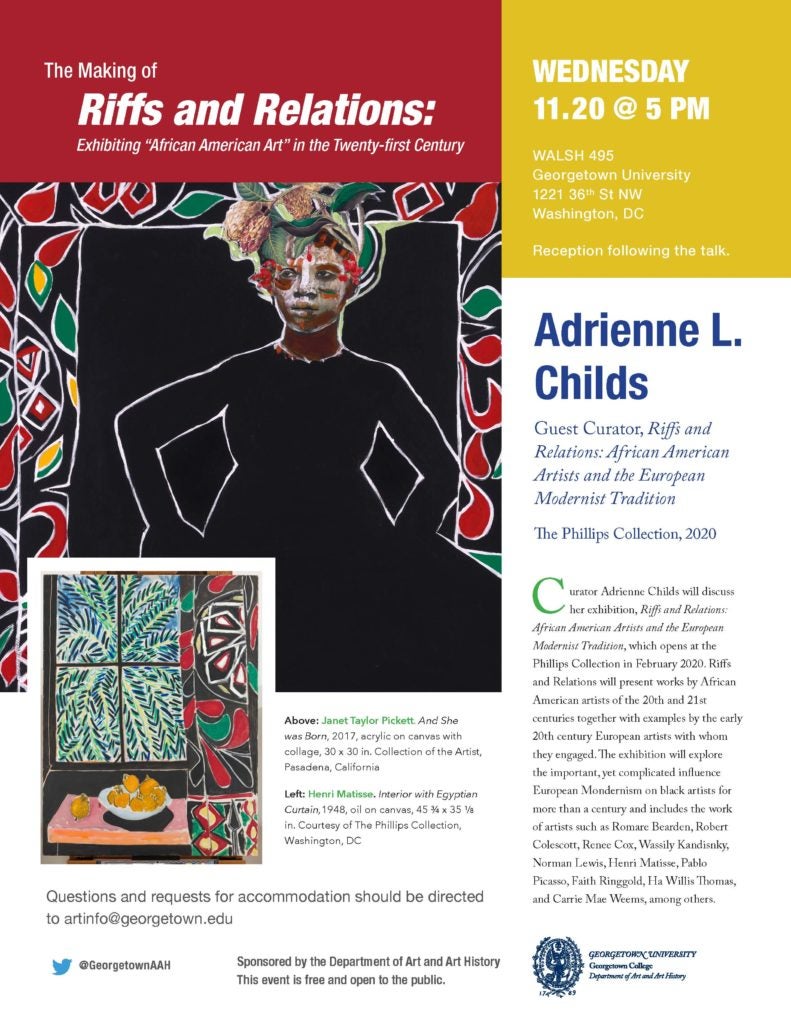 Curator Adrienne Childs will discuss her exhibition, Riffs and Relations: African American Artists and the European Modernist Tradition, which opens at the Phillips Collection in February 2020. Riffs and Relations will present works by African American artists of the 20th and 21st centuries together with examples by the early 20th century European artists with whom they engaged. The exhibition will explore the important, yet complicated influence European Modernism on black artists for more than a century and includes the work of artists such as Romare Bearden, Robert Colescott, Renee Cox, Wassily Kandinsky, Norman Lewis, Henri Matisse, Pablo Picasso, Faith Ringgold, Hank Willis Thomas, and Carrie Mae Weems, among others.