The Georgetown University Art Galleries are pleased to present two new exhibitions:
Posted in Announcements News News
February 3-April 3, 2022 | Maria and Alberto de la Cruz Art Gallery
February 3-May 1, 2022 | Lucille M. and Richard F.X. Art Gallery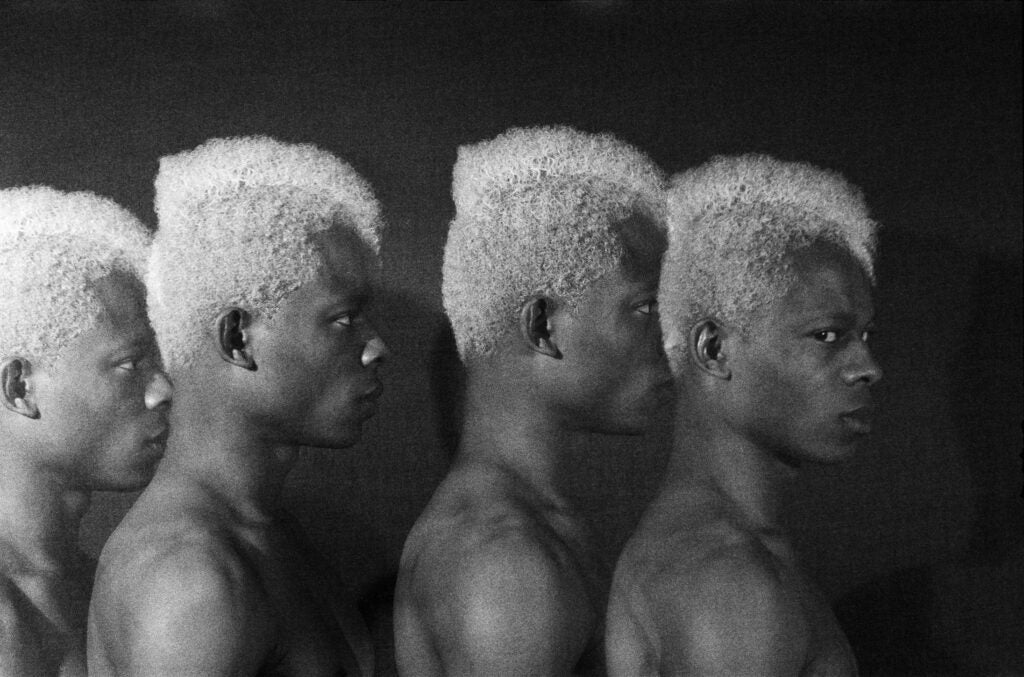 In Rotimi Fani-Kayode (1955-1989), a career-spanning retrospective, photographs explore the intersections of race, spirituality, and desire. Although he studied at Georgetown beginning in 1976, this is Fani-Kayode's first solo exhibition in Washington, DC.
Fani-Kayode's untimely death at the height of the HIV/AIDS epidemic meant his career spanned only six years. However, he left behind hundreds of images using a range of photographic processes. These studio projects are collaborative and theatrical, humorous and erudite. As a queer Black artist working in 1980s England, he faced significant headwinds during his lifetime, but in subsequent decades his art was collected and displayed the world over. Viewers will find many resonances in Fani-Kayode's interplay of symbolism, drawn from Yoruban religion, classical mythology, and the subcultures of the cities—DC, New York, and London—that inspired him.
"As a crucial figure in late twentieth-century art, and an alumnus of the College, we are excited to share Fani-Kayode's art on the Hilltop as a kind of homecoming," says Assistant Professor of Art History Ian Bourland, who organized this iteration of the exhibition. "There is so much technical skill and beauty to appreciate in these works, but they also ask us to reckon with questions of race, sexuality, and power in the art world and in society that are still urgent, thirty years later." Recent social justice conversations and the impact of the COVID-19 pandemic make Fani-Kayode especially resonant for audiences now and will encourage important cross-disciplinary dialogue.
Rotimi Fani-Kayode (1955-1989) opens to the public on February 3rd, followed by a lecture with Bourland on Thursday, March 31st, at 6 PM. For details about this event and additional public programs visit the Georgetown University Art Galleries' website.
Also on view: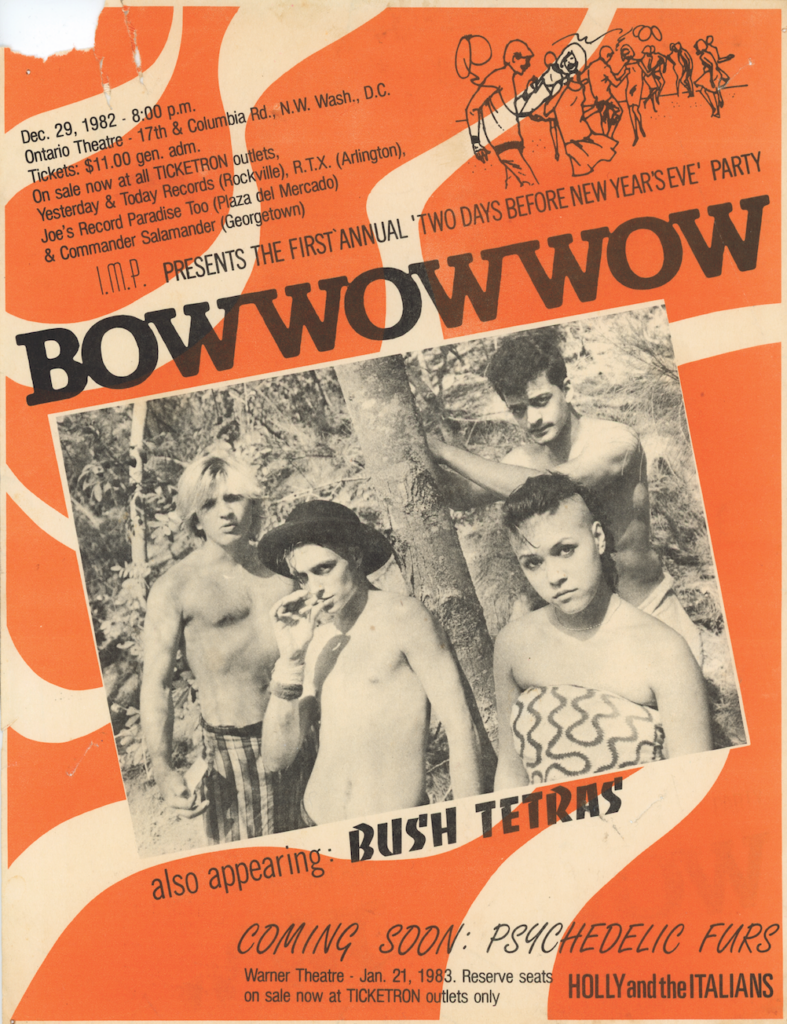 Just as Rotimi Fani-Kayode graduated from Georgetown, its radio station held a benefit concert in the Hall of Nations, an auditorium in the Edmund A. Walsh Building now home to the Maria & Alberto de la Cruz Art Gallery. During the first half of the 1980s, the campus and neighborhood were an important node in the influential punk scene in the "DMV." A new exhibition in the University's Lucille M. and Richard F. X. Spagnuolo Art Gallery, One Nation Underground: Punk Visual Culture 1976-1985, is drawn from the collection of Andrew Krivine, and celebrates the rich visual culture of that scene, and the international design aesthetic of which it was a part.