Public Dialogue: "What does it mean to be American?" | Wednesday, April 28, from 5:30-6:45 p.m. EST
Posted in Announcements News News

The Maria & Alberto de la Cruz Art Gallery and the Georgetown Humanities Initiative present: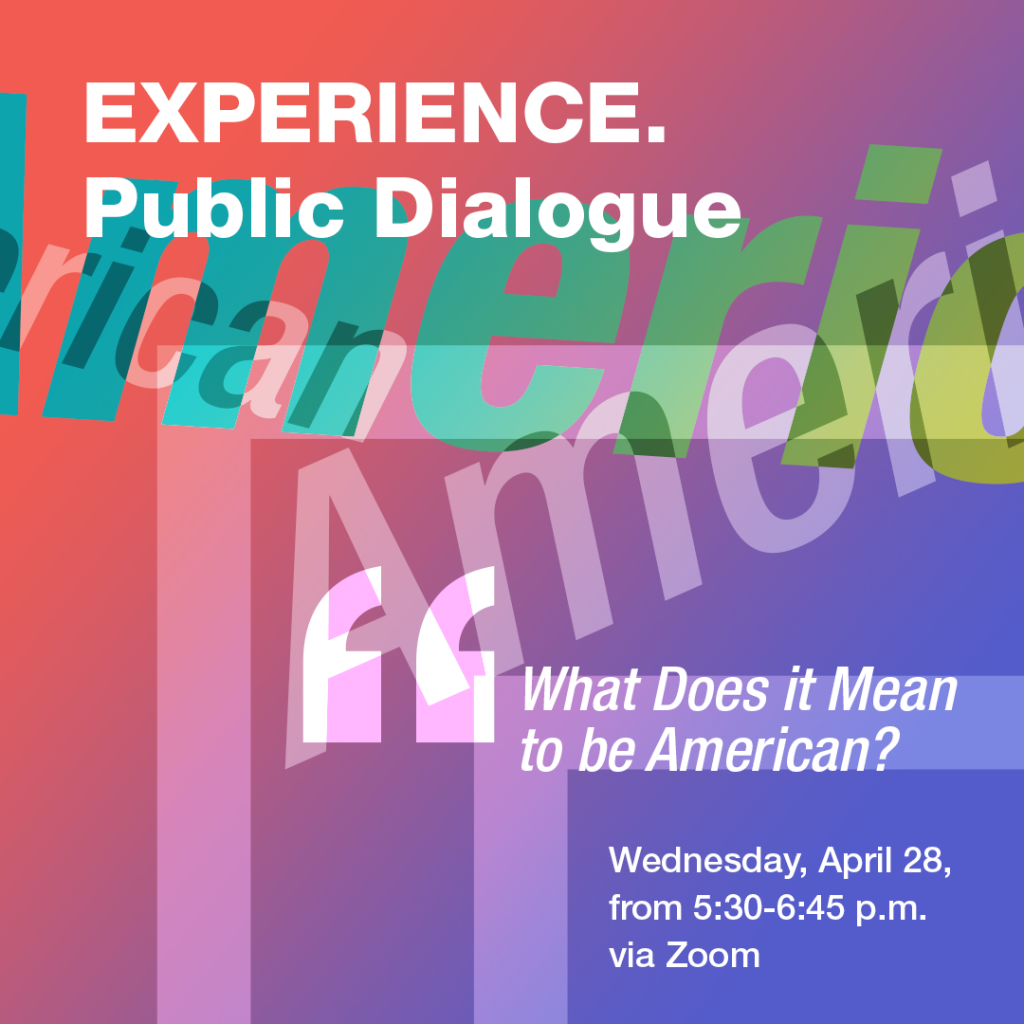 Looking for America brings people together from across the political spectrum and the country to explore what it means to be American in a deeply polarized society. Art and storytelling are the foundation for creating deliberative dialogue that sparks humanizing conversations aimed at building relationships that can transform society.
Join us for an interactive conversation moderated by Philippa P.B. Hughes, Social Sculptor + Chief Creative Strategist at Curiosity Connects Us and the founder of Looking for America. We'll hear from Mike Gonzalez, Senior Fellow, Douglas and Sarah Allison Center for Foreign Policy and Angeles T. Arredondo E Pluribus Unum Fellow at The Heritage Foundation, and Sherrill Roland, artist and founder of The Jumpsuit Project.
Then join the dialogue. During this interactive program, participants will be briefly paired in randomly selected break-out-rooms to share what being an American means to them. Meet someone new and broaden your worldview in this humanizing virtual experience.

Register in advance for the program:
https://georgetown.zoom.us/j/97662930593
Co-sponsored by the Georgetown University Art Galleries and Georgetown Humanities Initiative.