Chemi Rosado-Seijo: Communities in Motion/Comunidades en Movimiento opens at Georgetown University Art Galleries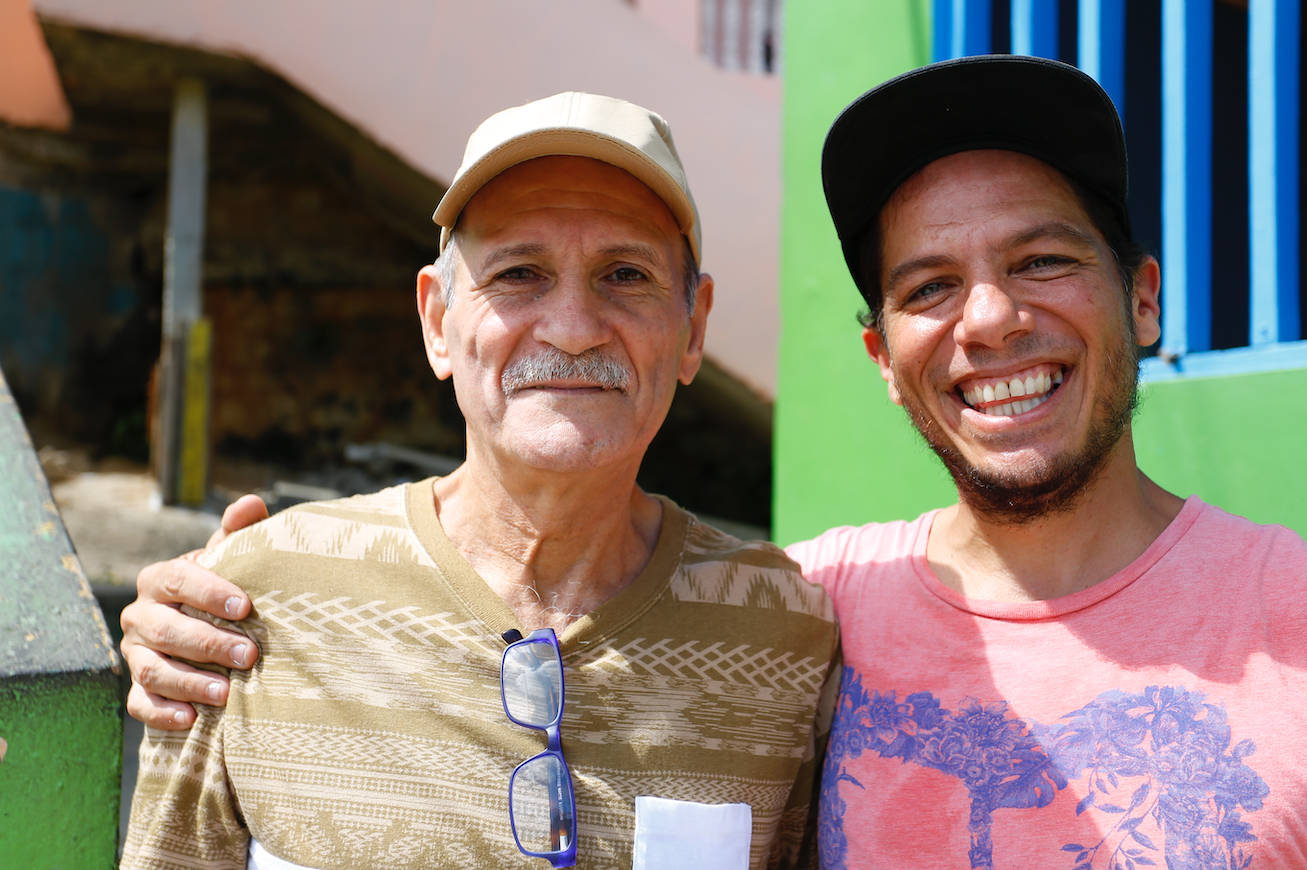 Posted in Announcements News News
Georgetown University is pleased to present Chemi Rosado-Seijo: Communities in Motion/Comunidades en Movimiento; Rosado-Seijo (American b. 1973, San Juan) is an avid skateboarder and celebrated voice in the field of social practice.
Known for orchestrating lasting interventions and creative collaborations in Puerto Rico and around the world, Rosado-Seijo is equal parts artist and community organizer. His first exhibit on the mainland features photographs and a never-before-seen film that documents his most enduring socially engaged project in Puerto Rico. New paintings, video, collage, and sculpture made in partnership with Washingtonians will also be on display. These new works illustrate the link between Rosado-Seijo's two great passions: contemporary art and skateboarding.
Rosado-Seijo has been an avid skateboarder since high school. In 2006, he teamed up with volunteers and community members to build a skateboarding bowl on the beach in San Juan's La Perla barrio. La Perla's Bowl, represented by photographs in the exhibition, is now used by skateboarders and is at other times flooded to serve as a community pool. Since then he has connected with communities of skaters in cities across the globe.
Rosado-Seijo began visiting Washington, DC in 2018 to work on this exhibition and quickly connected with the city's network of skaters and artists. Many of his pieces were made in the DC metro area – including on Georgetown University's campus – with a diverse group of local collaborators. All of these works bear the traces of Rosado-Seijo's art historical influences, the frenetic physicality of skateboarding, and the unique contributions of many new friends including accomplished DC artist, Ben Ashworth.
The exhibition spans the Maria & Alberto de la Cruz Art Gallery and the Lucille M. & Richard F. X. Spagnuolo Art Gallery at Georgetown. It shows the progression of Rosado-Seijo's increasingly ambitious site-specific projects, showcasing such pieces as 2000's El Trampolín and his most sweeping project to date: El Cerro.
Rosado-Seijo first approached residents of the low-income neighborhood of El Cerro in 2002, offering to paint their houses green for free, as a way to integrate the architecture into the countryside. Residents gradually joined the effort and now, over 100 houses form a green-tinted mural. This project was the true marriage of his passion for art and social activism, and led to an ongoing relationship between Rosado-Seijo and the community. Today, a museum, a community center, and workshops taught by a variety of volunteers have been created because of the artist.
"In our second season, the de la Cruz Gallery is delving into artists' unique capacity to make our world a better place," says founding director and chief curator of the Georgetown University Art Galleries, Al Miner. "Rosado-Seijo makes art objects and makes a difference. He shares Georgetown University's passion and commitment to community collaboration and empowerment."
The exhibition and related programs support Georgetown University's long-standing commitment to community engagement and inspiring change. Chemi Rosado-Seijo: Communities in Motion/Comunidades en Movimiento is the first exhibition at the Georgetown University Art Galleries to feature wall text and labels in both English and Spanish.
The exhibitionwill open with a public reception on January 29 from 6:00 to 8:00 p.m. The first public program will be a dialogue between Rosado-Seijo and Washington, DC collaborator Ben Ashworth on January 30 at 6:00 p.m. Details on further programs are listed on the gallery's website.