Prof Osborne Exhibition and Book Publication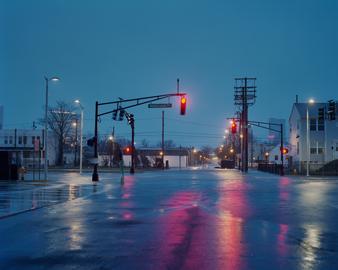 Prof Mike Osborne's work is currently featured in an exhibition at The Brandon Contemporary in Houston, Texas. The exhibition — Monopoly — focuses on the historical connection between the iconic board game and the Atlantic City street grid that served as its template. The show features 18 new photographs and an artist's book as well as furniture and sculpture by Houston-based artist Haden Garrett. Loosely coinciding with Houston's Fotofest Biennial, the work will be on view through April 13.
Concurrently, his long-term project, Floating Island, will be published this spring by Daylight Books. A book signing will be held at the International Center for Photography in New York City on Friday, March 7, at 6pm. The book's broader release is set for April 30, 2014.